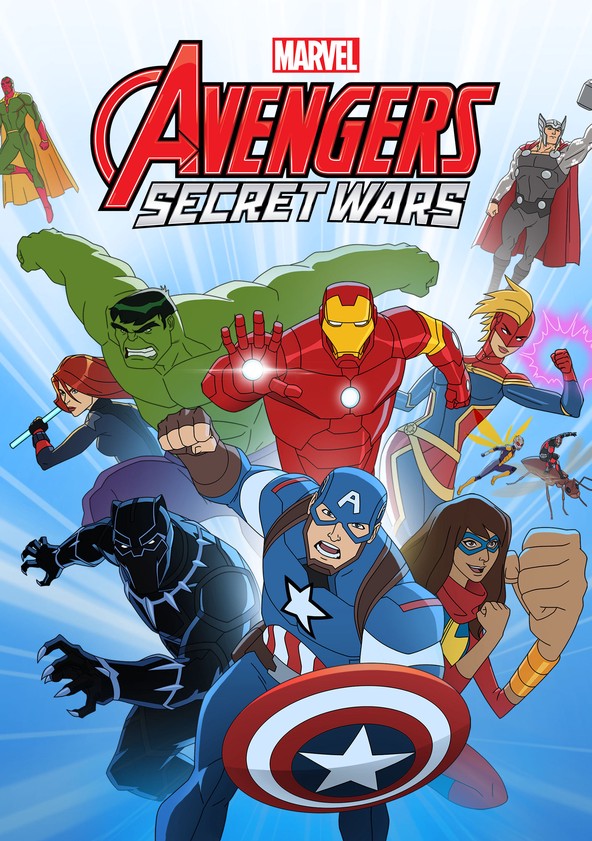 INFO DE LA SERIE:
Título original
Marvel's Avengers Assemble (TV Series)
Año
2013
Duración
22 min.
País
Estados Unidos Estados Unidos
Dirección
Jeff Allen, Tim Eldred, Eric Radomski, Philip Pignotti, Micah Gunnell
Guion
Danielle Wolff, Eugene Son, Joe Casey, Joe Kelly, Duncan Rouleau, Steven T. Seagle, Jack Kirby, Stan Lee, Jacob Semahn, Kevin Burke, Chris Wyatt, Paul Giacoppo, Man of Action, Jay Faerber, Dan Aughey, Stan Berkowitz, Mairghread Scott, Justin Peniston, Charlotte Fullerton, Kevin Rubio, Mark Banker, Paul Dini, Mark Hoffmeier, Jenna McGrath, Dani Michaeli, Thomas Pugsley, Kevin Shinick, Matt Wayne, Rick Williams, Elliott Casey, Kari Rosenberg, Joe Simon
Música
Kristopher Carter, Michael McCuistion, Lolita Ritmanis
Fotografía
Animation
Reparto
Animation
Productora
Marvel Animation / Man of Action. Distribuida por Disney XD
Género
Serie de TV. Animación. Fantástico. Ciencia ficción | Superhéroes. Cómic. Marvel Comics
Grupos
Los Vengadores (Marvel) Novedad

SINOPSIS:
Nueva serie de TV basada en Los Vengadores. Iron Man, Thor, el Capitán América, la Viuda Negra y Ojo de Halcón se embarcan en peligrosas y emocionantes aventuras en su lucha contra el mal.

CAPTURAS:

Ripeoy sincro: frunfrun
Calidad: MicroHD 720p WEB-DL ,los dos primeros en hdtv el resto en webdl
Codecs: AVC x264 | 1800kbps |
High@L5.1
| 4 marcos / AC3 | 192kbps | 2canales
Contenedor: MKV
Idioma: Español
Imagen: 1280 x 720
Tamaño: 300 mb
Hostings Disponibles: Uploaded,Clicknupload

T4 E1 - No Más Vengadores - Parte 1
T4 E2 - No Más Vengadores - Parte 2
T4 E3 - Despierta el Durmiente
T4 E4 - Fuga de la Prisión
T4 E5 ‐ El Increíble Herc
Código:
https://ouo.io/STWhpk